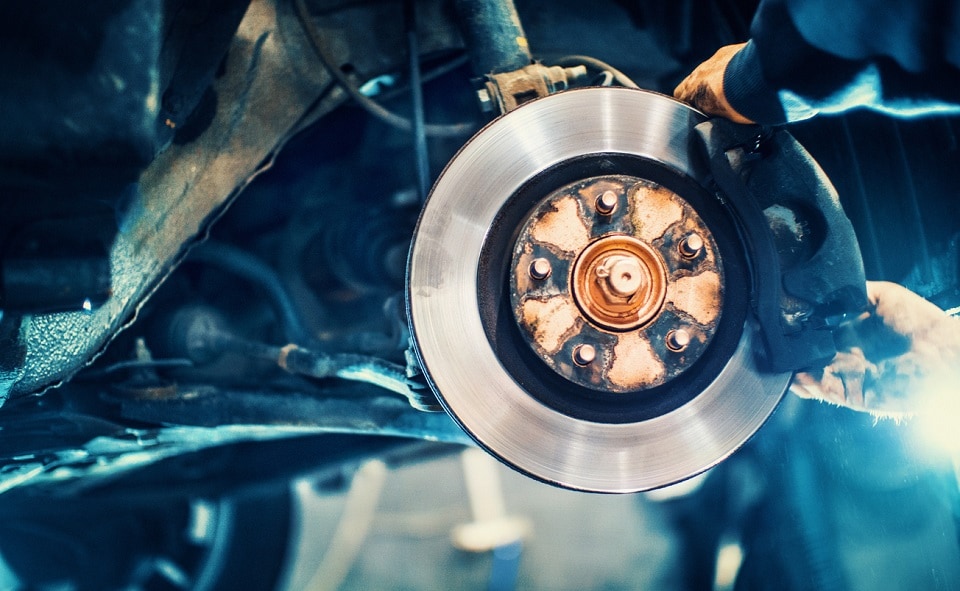 Affordable Brake Service in Paris, Texas
Today's vehicles are coming equipped with more and better safety features than ever before, but that doesn't mean that the most important one isn't still relatively simple: the brakes. Forget that fancy collision avoidance system – if your brakes aren't prepared to bring your car to a stop quickly and completely when there's an obstacle in your way, then it won't do you much good.
Brakes are a crucial aspect of road safety, and you don't want to take chances. Your passengers, pedestrians, and other drivers are counting on your car to have strong stopping power when it's needed. Make sure that's the case by getting your brakes serviced at Jay Hodge Dodge Chrysler Jeep Ram of Paris today!
Our service center has only the highest standards for the work performed by our expert technicians. They are highly experienced with cars of all makes and models, and brakes are one of their specialties. So no matter what you drive, you can count on our service team to inspect, diagnose, and repair your brakes quickly and thoroughly – not to mention affordably. Check out our service specials when you schedule your appointment to take advantage of savings over and above our already low service prices.
How Do You Know If Your Brakes Need Service?
A potential brake problem is not something you should take lightly. You don't want to discover the problem is more severe than you thought when you're on the road and the car in front of you slams on its brakes without warning. At the first signs of trouble, bring your vehicle in to Jay Hodge's service center for a brake inspection. Our service pros can give you an accurate diagnosis and advice for the best and most effective solutions, and then they'll get the work done quickly and correctly so you can leave our shop once again able to stop on a dime.
There are some common telltale signs of brakes that are in need of service, so pay close attention to what your vehicle might be trying to tell you. Get to Jay Hodge's service center if you notice any of the following:
Decreased brake responsiveness, or "squishy" brakes
A grinding sound and/or sensation when braking
Squeaking, squealing, or screeching sounds
Shuddering or vibrating when you are slowing down
Don't wait around for the problem to improve on its own – it won't, and you'll be risking far more than the small amount of time and effort it would take to get your brakes serviced.
Quick and Easy Brake Service at Jay Hodge Dodge Chrysler Jeep Ram of Paris
No one enjoys taking their car in for service, so the best you can hope for is to find a service center that makes it quick, convenient, and affordable to get your vehicle the services it needs. Drivers in and around McKinney, Sherman, and Bonham, TX, need look no further than our Paris auto care facility. Whether it's brake service you need, or tire alignment, an oil change, or engine repair, you can trust the service professionals at Jay Hodge Dodge Chrysler Jeep Ram of Paris to get it done right every time.